Here's an idea: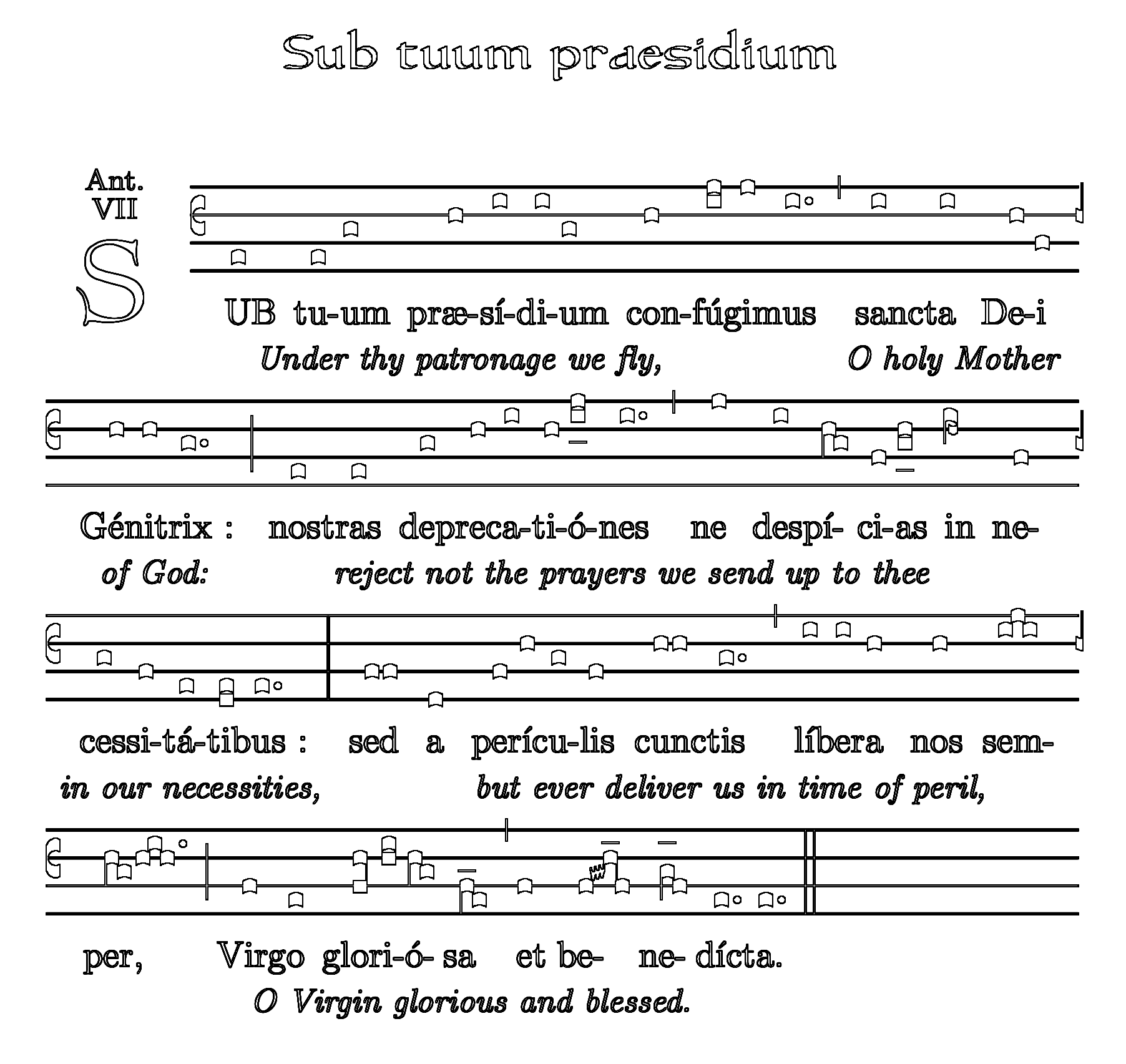 Ideas:
Colour in the "do"clef (the C on the second line from the top on each line of music) and then find all the notes on that line and colour them in the same colour.
Make a colour code for each pitch - eg, "do"=red, "re"=purple, "mi"=blue …
Decorate the drop cap "S"
Colour as you learn the tune
The Monks at Notre Dame Priory in Tasmania sing this one after every Mass. You can watch the livestream each morning.
---